Our Packing Services In Hammersmith Will Keep Your Goods Safe!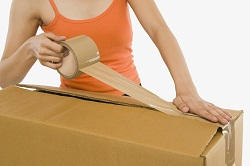 Proper packing is an essential part of house removals, and is also useful when you're sending goods via a post or courier. If you can't spare enough time to do the job yourself, you can always leave it to Hammersmith Removals. Our packing services are designed to be as convenient as possible, and allow you the option to pack large amounts of items at relatively short notice. We have many sizes of sturdy cardboard boxes available to use, and the rest of the materials we use are just as flexible. Our Hammersmith offices are open every day, and by calling 020 8746 4442 you can hire our services today.
Solid Packing Materials Are a Priority
A strong start is pivotal to a job well done. This holds true in pretty much every industry – the fundamentals are important to get right. The packing materials are the structure to the packing process, and the ones that we use are fantastic. The boxes we use are solid and come in many sizes, and the packing tape won't be tearing apart unless a box cutter or knife is used. Basically, our packing supplies can be counted on from start to finish, so whether you're moving home from the W14 or simply moving some goods around, get in touch with us! Hire the best packers in Hammersmith, W6!
Our Packing Staff Are Dependable Professionals
If you're in need of top-notch packing services in Hammersmith W6, the ones that we provide have an outstanding track record. This is mostly due to our packers, who are diligent and hard working professionals in the removal sector. They know a thing or two about packing household items away, and they've got the finest supplies in the business to work with. Team this with plenty of years of experience, and you've got a pretty solid service! Packaging is their speciality, and they can give you all of the help that you need, whether you're moving house in the W12 or sending something important via a postal courier!
Don't Get Stressed Out, Save Money Instead!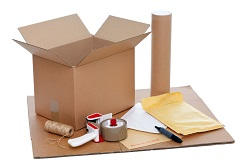 Our packing supplies and removal boxes services are as solid as a rock, and that's not us talking – that's our customers. We have received tons of feedback from our satisfied clients, and we're hoping that trend continues. Most of these reviews tend to include words like 'easy' and 'stress-free', and that's a large part of why we're so successful. Our services make moving house easier, and the professionalism of our staff make a usually stressful job a breeze! Oh, and when compared to other packing suppliers local to Hammersmith, W6 we have the lowest prices around – so that might have a lot to do with it too! Our number is 020 8746 4442, and our lines are always open to any queries you might have!
We Offer the Finest Packing Services around Guaranteed
Keeping your goods safe during transit doesn't have to be difficult – Hammersmith Removals offers the most complete packaging services package in the W6 area. When you hire with us, we make sure that there's nothing you need to worry about. Our staff know what they're doing and what supplies are optimal for the job at hand. The materials that we use are from a trusted provider, and have passed our strict testing process. They'll hold together under pressure, just like our staff will – and because of this you don't have to be pressured at all! To organise a packing visit of your own, all you have to do is call 020 8746 4442 and talk to an expert today!