Let Our Man With A Van Teams Handle Your Move In Hammersmith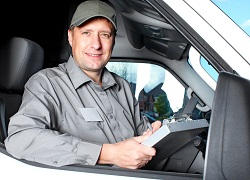 Moving must be one of the most stressful, time-consuming and energy draining chores on Earth. Indeed it really is, unless you have a professional company with a team of experts to help you. Everybody who moves has one aim: getting their stuff from A to B. However, sometimes it is not as simple as that. It requires a lot of time and energy, and money too. That is why you should think about using our man with a van services in Hammersmith. Hammersmith Removals offers the best man and van services in W6, so call 020 8746 4442 now to find out more.
Why Use Our Man and Van over a Full Removal Service?
It's not that our man with a van is better than using a full removal service. It's more about what you need and what suits you best. So basically, if you are having quite a large and detailed move, a full service would be best for you. Whereas if you want a quick and easy small-scale move, our man with van in W6 would be your best choice. There's a lot more detail and planning involved with a full removal. With this service, it's not as detailed. If this sounds like a service that would suit you, call 020 8746 4442 today for more information and a free quote!
You Don't Have to be Concerned over Costs
Most people worry about money; it is only natural. However, our van and man services in W14 are more than cost effective for everyone. So if you are on the lookout for inexpensive services, we should be your number one choice. Once you see our high-quality services all available at affordable rates, you will know you have made the right choice in hiring us. Our prices are great!
Enjoy Working with Experts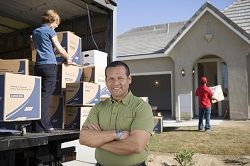 Whilst our van and man service in W12 isn't as in-depth as a full service, it still is very professional. Our team is made up only of professionals and they have a lot of expertise in removals, so you can trust them to do a good job of your move and get your belongings from A to B safely, without any problems at all. Use our man and a van service and you won't want to use any other service for small-scale relocations as our team is the best around for miles.
Save Time and Energy
There are lots of benefits to using our man with van in the W14 region, so pick up the phone now and book as soon as you can. You will save hours of your own personal time and say goodbye to stress if you let us deal with it all. Moving doesn't have to be the nightmare it normally is as long as you let us help you out. We will save you time, energy and money because we don't make mistakes and mistakes usually cost money.
Book Right Away for the Best Bargains
If you want a bargain, hire Hammersmith Removals's man with a van services in Hammersmith and you will be pleasantly surprised. You will be more than delighted with our services so call 020 8746 4442 now and tell us what you need. We can provide you with a full price list as well as a free estimate. Let our man and a van service make your relocation stress free and quick.