Consider Our Convenient Storage Units In Hammersmith The Next Time You Need Some Space!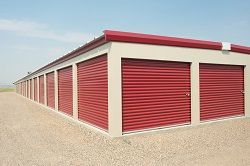 If you live in Hammersmith, W6 and have been looking for some extra storage, you'll find what you're looking for right here. We have a wide variety of self storage units in W6 for you to choose between, and they're all useful in different ways. We've got lockers so you can put your small but valuable items under lock and key for cheap, and at the other end of the spectrum we have rooms and units for large furniture and appliances. All of these units are affordable and easy to access, so to hire one for yourself call 020 8746 4442 now! We are available for hire anytime.
Use Our Storage Units to Make Some Space at Home…
If you're in a situation where you need to clear out your Hammersmith house or flat, but don't want to commit to throwing anything away don't worry, Hammersmith Removals is here to give you a convenient option. We've got plenty of rentable storage space here, so you can just bring everything to us, and we'll keep it safe for as long as you want. Whether you're getting rid of boxes and furniture to free up space in your spare room, or clearing your cupboards out you'll find some space here. For added convenience, you can even take advantage of our mobile self storage services in the W14 district, so you don't even have to leave your house to put things away!
…Or if You're Moving Home or Office!
Our services are all the more useful when you're moving – especially when used in tandem with our high quality removal services. No matter how much you need to pack away, our mobile storage services can be at your house to pick things up in no time. So if your move requires multiple trips or if you're just taking precautions, call us on 020 8746 4442. Our units are very move friendly, and are easy to access thanks to help from our on-site staff. So if you're moving from the W6, the W12 or any other area that's local, be sure to take full advantage of our convenient storage solutions.
Our Units Are Affordable and As Safe As Can Be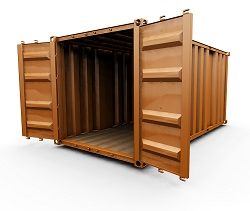 If you're worried about using an independent storage provider like us because you're concerned about safety, then there's absolutely nothing to worry about. Our facilities are as about as safe as you can get – we've got solid locks, on-site security and around the clock CCTV coverage. Our no-nonsense approach to security has given us a good record, and we can say with our hands on our hearts that our services can be classed as secure storage. Our Hammersmith based units are easy to access by you though, and are more affordable than the alternatives in the W14 area. So save money by hiring the best value storage services in the W6 area!
So Get in Touch for Some Quick and Easy Storage!
Extra storage is always going to be a useful commodity, considering how little time we have these days. There are always things to buy and not enough space in our houses to store them, so convenient storage will always have a place. Here at Hammersmith Removals we pride ourselves on our range of affordable, secure and easy to access range of units, and our Hammersmith customers are happy with the work that we do as well! For more information, our offices are available to call on 020 8746 4442 right now!