How To Avoid A Removals Nightmare
The internet is filled with real life stories from customers who have been duped by cowboy movers and unregulated removal companies that don't live up to the promises they make. Although it is difficult to spot the nightmare from the real thing, there are a few warning signs that you can look out for. Of course, these sham house movers will try their best to lie and portray an extremely convincing front, but if you know the subtle cover-ups that you need to look out for to judge the real thing from the fake one. We have made a list of things that most of our customers have realized are red flags in hindsight. Going through these will help you learn how to distinguish a genuine removal company with quality service from the rest.
1. How they take stock of the inventory
There are different ways in which moving companies will assess the property you are moving before they give you a quote. Some companies will ask you to chat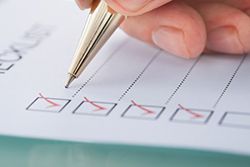 with one of their staff members online who will then ask you to list the items and number of boxes you will need to move. Some others will ask you to upload a picture of the items you intend to move and will give you a quote accordingly. While these methods are very convenient for both parties they do not actually ensure a correct estimate of the cubic feet space needed to move you entirely. For one, pictures can be deceptive about size, depending on whether you are standing close or far from the objects. Secondly, it is difficult for you to estimate the number of boxes until you have actually packed, since this is not something you are experienced with. A reputable removals service will actually send men over to your place to assess the amount of stuff you have and recommend the amount of space needed to move your house.
2. Hiding behind an anonymous profile
Good removal companies are talked about extensively on the internet. Apart from their own website, which will reflect a detailed, knowledgeable and professional outlook towards removals services, they will also have a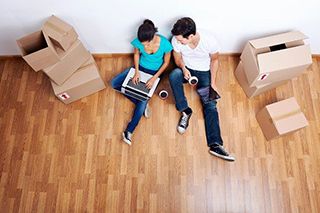 number of commendable testimonials from past clients, some even from the last few months, who will be able to give you a clear picture of what the company is all about. If you don't hear of them from friends and family who have moved before, you might want to check on comparison websites. But when doing so, be careful of which sites you use. It is always better to refer to several sites before you make a decision, and make sure the sites you use have a good policy of double checking the authenticity of the company and do not hide the details of the removals company behind anonymous profiles. As a prospective customer, you have a right to know who you are putting in charge of your belongings without paying a shilling for that information.
3. Disparate information
What many unregulated companies tend to do is to make a number of profiles using different names for the same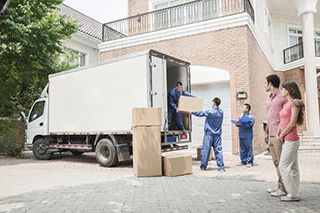 company and put them on the websites where you get your removals quotes. This is because sooner or later, when their poor services disrepute one of the profiles, they still have the other profiles to fall back on and lure customers with. So if you see two or more quotes that are same and very specific, you should be wary about it (although there are chances it could be a pure coincidence). A reputable company is likely to have only a single profile, unless it has other firms in the area that belong to the franchise and you should find these details on their respective websites.